Vis resultater for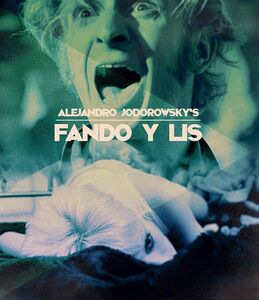 Fando Y Lis
Udgivelse

16-04-2021

Film og TV Genre

Action / Adventure, Cult

Media Format

Blu-ray

Vær opmærksom på. Medmindre andet er angivet, alle BLU-RAY er REGION A og alle DVD er REGION 1 kodning. Før du køber, Sørg for at dit udstyr kan afspille disse regioner. Klik på linket nedenfor for mere information om regionen kodning:
Produkt noter
ALEJANDRO JODOROWSKY / FANDO y LIS ABKCO [Blu-ray] Alejandro Jodorowsky's first full-length film, Fando y Lis, was created from hazy memories of the controversial Fernando Arrabal play he staged in Paris; his sublime freak-out follows impotent Fando (Sergio Kleiner) and his paraplegic sweetheart Lis (Diana Mariscal) searching for the enchanted city of Tar where spiritual ecstasy resides. The astonishing road trip takes them through urban rubble, scalding deserts, treacherous mountains, their own pasts and close encounters of the weirdest kind in Alejandro Jodorowsky's seminal, signature work of startling provocation and incendiary art. After premiering in 1967 in Acapulco, the film caused an uproar in the avant-garde community and was subsequently banned in Mexico. Restored with new extras.